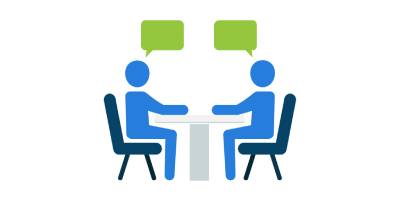 An initial client consultation is an approx. 1-hour meeting between the client and a business representative to provide you with an opportunity to present your case and profile for assessment. We will go over a few necessary documents and inform you of the next steps you must take in order to address your immigration goals.
Before we schedule a consultation, we conduct a brief 15-minute strategy session between the representative and the client in order to outline their needs and concerns. Here we will be offering any applicable advice and information pertaining to their case to provide a clear understanding of the services we entail. However, despite the time constraints of 15 minutes, we try to understand the specific overview of your situation and provide and analysis of how best we would be able to assist you, given that it is an area of law that we practice in. After this brief one on one session we can then proceed to schedule an initial 1-hour consultation where we will further outline the process according to your needs.  
What Can You Expect from an Initial Consultation?
            During the consultation we will:
Asses your eligibility based on your immigration goals
Address and possible obstacles, barriers or other factors that may affect your application, and find the best approaches to overcome them
We will determine the best approach to achieving your personal goals in Canada, regardless of whether you have applied on your own or with another representative.
Following the consultation, we will send you a summary along with an initial assessment
If you have already applied, we will offer a second opinion on the best way to proceed (ex. Withdrawing the application, submitting additional information, or waiting for a decision)
What are the Benefits of an Initial Consultation?
A client consultation will not only help you develop trust between you and the business, but it will also give you the opportunity to:
Familiarize yourself with our business ethics and operations
Address any initial concerns, or questions regarding the application process
Make sure you're comfortable and secure with your representative
Furthermore, prior to the consultation we would have gone through your profile and case, allowing us to best accommodate you with a representative that meets your specific requirements.
A consultation is not only an opportunity for you to meet us but it also an opportunity for us to meet you. It gives us both a chance to establish a mutual goal and plan accordingly without the premise of false promises.
For more information or to book a consultation please feel free to contact us at contact@dageimmigrqation.ca or visit us at www.dageimmigration.ca