About Dage Immigration and Staffing Solutions INC.
At Dage office, we recently added immigration and citizenship services to our 10 years of combined experience in Recruitment, Staffing Solutions, Educational Consultancy, Career Counselling and settlement services.
At Immigration and Citizenship Consultancy services we specialised in Business Immigration, Skills based immigration including express entry, Student Visa, Refugee claimants, Sponsorship application and visitor visa and related immigration and citizenship services. We offer best expertise services which ensure our clients' rights are protected in all our services making first time right.
As a one step Immigration and Citizenship Service Consultancy firm, we maintain our focus on above areas of things that involve our clients' immigration, study, business, work Refugee services. Our resources are never stretched between varying case types. This kind of dedication has helped us move our clients' cases through the process efficiently without sacrificing the quality service and results they need from their authorised consultants. We have successfully partnered with few Canadian immigration lawyers to provide focused representation for your case.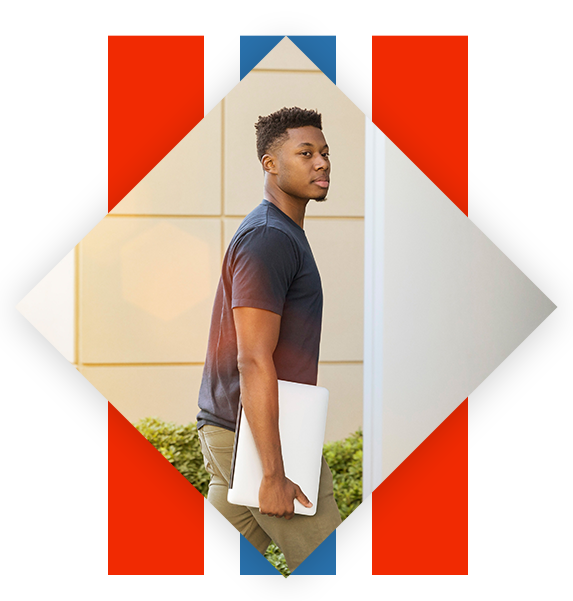 Dage immigration personally guides you through your immigration / settlement / employment challenges. Initial consultation ensures that you apply for the program that best suits your immigration journey. Our personalised service starts with understanding what you need, instead of trying to convince a pre-packaged service bundle like other firms.
As a professional firm we believe transparency and work collaboratively is the key for success. When you sign a retainer agreement with our firm, you will know your rights and options, if you qualify for a specific program, and the chances of successful case. We consider your unique circumstances to maximise the chances of being successful of your application.
Dage Immigration is relatively a new firm, but Ruwan Egodage's experience has been over a decade developing cost-effective Canadian immigration and recruitment solutions for families, students and businesses around the world. We monitor the latest immigration trends and changes across Canada and share with our clients to be the first to take the advantage of circumstances.  Ruwan has established successful working relationship with team of legal professionals to assist him helping his clients. Ruwan has a business affiliation with Canadian Citizenship & Immigration Resource Center (CCIRC) INC in Montreal to open the doors to Quebec immigration opportunities to many deserving clients. Further, with this business partnership Ruwan has received special training from world renounce Canadian Immigration Attorney Colin R. Singer(CHRP) on highly effective Canadian Immigration screams such as  Federal Express Entry, Business/ Investor Immigration program, worked based immigration programs (northern Atlantic Pilot Program, LIMA, Work permits) and Ruwan has direct access all the experts in Immigration law firm of Attorney Colin R. Singer(CHRP) to help clients to make their Canadian immigration dreams realistic at a affordable legal fee.
In addition to Immigration and Citizenship services we also excel in services such as Recruitments and Educational Consulting
Dage Educational Consulting Services is the educational arm of the Dage Immigration and Staffing Solutions INC. As a certified Career and employment counsellor Ruwan brings over a decade of his personal international educational experience including Canada, Australia India and Sri Lanka. The team members who work at Dage Education Consulting are certified with either ICEF (Canada Course for Education Agents) or specially trained to deliver best quality educational consulting services. All the students who work with Dage Educational Consulting are personally meet with our lead consultant Mr. Egodage before they make decision. It's a common practice that Mr. Egodage meets the principal applicant with his or her parents or the spouse where applicable.
To enable people to chose where to live, work and study to their full potential.
Our Mission is to be the one-stop Canadian immigration solution provider for everyone through a simple, affordable, transparent and responsible manner adding value to our clients and business entities delivering superior service including regulators, government, educations institutions and ecosystem partners.
Our values and working principals
Affordable and high quality of service
We believe in affordable access to immigration advice and support for everyone. Our services are therefore designed to be highly efficient and cost effective without compromising on quality of service.
We consider it important that everyone in the firm feels supported and enjoys their work. We value everyone's contribution and actively encourage an attitude of co-operation, openness and team spirit.
Our service starts with understanding what you need, instead of selling you a pre-packaged service like other firms 
Accurate and practical initial assessment make its clear and transparent to work collaboratively. 
Driven by highest conduct
Work processes and work etiquette has made us exemplary team of Professionals who thrive to make best efforts to make it simple and affordable to our clients and stake holders
Learn more about our experienced team of attorneys by following the profile links below.
Ruwan Egodage RCIC – Lead Immigration / Educational Consultant
Janitha Algama – Manger – Toronto Office
Samanmali Ambeypitiya – Office Manager (Sri Lanka)
Bandhu Ekanayake – Country Manager-Business Development (Sri Lanka)
Dilusha Arsalingum – Country Manager Sri Lanka (North and East)
Ruwan Egodage has a Master's in Business Administration from Postgraduate Institute of Management, Degree in Business Administration, University of Sri Jayewardhanepura, Diploma in Immigration Consultancy, Honors Diploma in Career and Work Counselling, Career Information Specialist Certification, Certified Human Resources Practitioner Certification and PG Diploma in Diversity Management – Swinburn University of Australia. Having started his career with John Keels Holdings he has employed at corporations including Nawaloka Group, Peoples Leasing, CDB finance, City of Toronto, TD Bank Financial Group, ACESS Employment, JOB Start and PCPI in Toronto
The exposure to Canadian, Australian, Sri Lankan and Indian business sectors separates and differentiates our practice: It allows us to find dynamic solutions to our clients' complex situations. We provide insight and guidance through a step by step consultative process while acting as consultants and advisers for our clients' immigration / educational objectives with a view to achieving long term goals with realistic approach.
Terms of Use
Please note that none of the information on this website should be construed as being legal advice. As well, you should not rely on any of the information contained in this website when determining whether and how to apply to a given program. Canadian immigration law is constantly changing, and the information above may be dated. If you have a question about the contents of this blog, or any question about Canadian immigration law, please contact the Author though contact@dageimmigration.ca