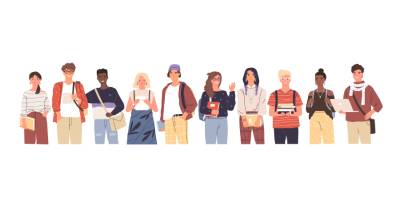 A Labour Market Impact Assessment (LMIA) is a document that employers in Canada may need to obtain before hiring a temporary foreign worker. LMIA confirms that there is a need for a temporary foreign worker and that there are no Canadian/ permanent residents available to do the job. If an employer needs a LMIA they must apply and obtain it before the worker can apply for their work permit.
LMIA is issued by Employment and Social Development Canada (ESDC) after considering a variety of protective labour market factors and is issued when there is a need for a foreign worker to fill in a Canadian job.
The Types of LMIA
Canadian employers can apply for LMIA to hire foreign workers under these different subcategories:
Low- Wage LMIA: when the salary being offered is below the provincial or territorial median hourly wage.
High Wage LMIA: when the salary being offered is equal to or higher than the provincial or territorial median hourly wage.
LMIA for Agricultural Workers: when hiring workers only for on farm primary agricultural activity.
LMIA for Seasonal Agricultural Workers: when hiring workers from approved countries to perform on farm primary agriculture.
LIMA to Support a Permanent Residency Visa Application: this stream is used when the position being offered falls under the Skill Type and Level A and B in the National Occupational Classification.
LMIA for Academics: when a college, university of degree granting institution seeks to hire an academic.
Dual Intent LMIA: this type of LMIA has the dual purpose of supporting both work permits and Permanent Residence applications simultaneously.
LMIA for Global Talent: this stream accounts for two possibilities:

When Canadian firms referred by the designated referral partners wish to hire specialized foreign citizens

When Canadian companies seek to hire for in-demand-highly-skilled positions listed under the Global Talent Occupation List

LMIA for In-home Caregivers: When Canadians are looking to hire foreign caregivers to care for children, seniors, or any persons with certified medical needs in a private household.  
It is crucial to select the accurate stream when applying for LMIA as it will determine the specific requirements that must be met. 
Process to Obtaining LMIA
            If you are looking to hire foreign workers, the first step is to determine whether you require a LMIA as an employer. This can be done by reviewing the LMIA exemption codes and work permit exemptions or contacting the International Mobility Workers Unit.
            Next is to determine what type of program you will be hiring through as each application process is different. Once your stream is selected you will submit the relevant application as well as any additional information or documentation requested by Service Canada.
            Once you have been issued a LMIA by the ESDC, Service Canada, you should them provide a copy of the confirmation letter to each temporary foreign worker and request them to apply for their work permits. 
            NOTE: if you an employer in Quebec and are hiring through the TFWP, the temporary foreign worker will also require a Quebec Acceptance Certificate (CAQ).
Possibilities of LMIA fraud
            Although the process of obtaining a LMIA is already attached with its own set of challenges, another factor that you should be aware of is fraud. In various countries where companies are involved in the immigration business but are NOT licenced, it is easy for unassuming and trusting individuals to get tricked. 
            LMIA is initiated by Canadian employers from within Canada and is issued by Service Canada and can not be "bought" elsewhere. It is important to be vigilant of organizations that act as unauthorized consulting firms in order to protect your investments.
To avoid any issues and to ensure a successful LMIA process / application, contact an RCIC at dage immigration. Not only will our certified representatives help you navigate through the process of applications, documents, and interviews, but our national affiliation with the Canadian government will allow you to feel at ease trusting us with your investments, savings, and future.
For more information or to book a consultation please feel free to contact us at contact@dageimmigrqation.ca or visit us at www.dageimmigration.ca
References:
Government of Canada. (2020). Find out if you need a Labour Market Impact Assessment (LMIA), and how to hire a temporary foreign worker – Canada.ca. Canada.ca. Retrieved 10 August 2020, from https://www.canada.ca/en/immigration-refugees-citizenship/services/work-canada/hire-foreign-worker/temporary/find-need-labour-market-impact-assessment.html#do_you_nedd_LMIA.
LMIA Streams | 8 Types | Canada. Lerom Law Firm. (2020). Retrieved 10 August 2020, from https://leromlaw.com/types-of-lmia.